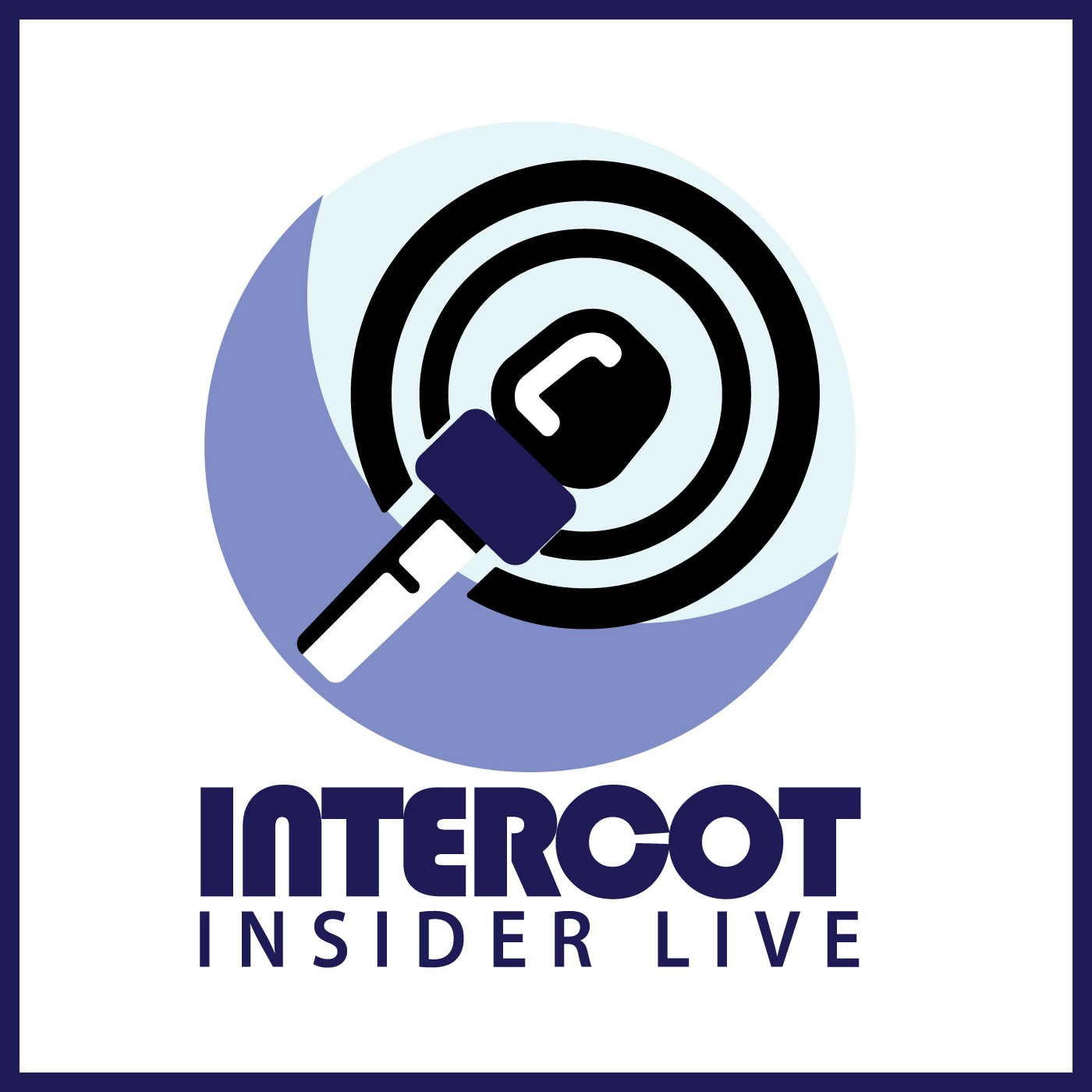 The Cast: Melanie Bounds, Ian Mitchell, Carol Robert, John Yaglenski
Photo Gallery from the Dream trip online (462 Pictures):
http://www.intercot.com/news/disneydream
The Disney Dream
- Ian and John get an earlier boarding group and head directly for food and drinks.
- Cabins were nicely appointed & we love the seperated bathrooms.
- Ian and John snore apart... Deck 5 vs. 8? Really big verandah! Party Time!
- Dining onboard - meal at Palo was excellent as was the food everywhere - very good - both Ian and John were pleasantly surprised.
- Animator's Palate is a giant Turtle Talk in the round - very cool! Meal there was the best of the rotating restaurants.
- Living Artwork on board - pictures come to life. Neat touch.
- Secret/Magic Porthole Rooms - we're so ready to stay in one. Even liked the layouts better. High def screens are an effective illusion.
- Skyline night club - Huge monitors made to look like windows on the world. The menus there also glowed - very easy to read in low light.
- Mel wanted to know about the tween areas - Edge
- The Aquaduck - John and Ian decided for seperate floats. All in all, not too scary despite being "see-thru". John had issues getting out.
- Fireworks show onboard - only ship to be doing it right now.
- We LOVE Castaway Cay. Couldn't be nicer.
- Take one for the team - Senses Spa Cabana Massages & Shave/Facial/Chair Massage. Ian snores. Right around $100 - very reasonable.
- Villains show was funny, entertaining and very Broadway. Hades was a riot.
- The Greycliff Tour - Cigar Rolling and Rum Tasting - A two person tour. The wine cellar was amazing. 260,000 bottles of wine - the third largest in the world. One rack was worth over a MILLION DOLLARS alone.
- Had dinner at Senior Frogs - nice spot with a neat view of the harbor.
- The challenges of getting home. Ian got stuck in Orlando.
- Other night clubs - Pink, 687 SportsBar, Skyline, Evolution
- The crazy transporter bathroom near Evolution. The ceiling is a mirror. It's a cruise ship bathroom time machine!
- Every day, there's a cocktail of the day on special.
- Tons of characters and character accessibility.
- The coffee was good! Very important to the Insider Live Staff
- Soft Drinks were free on board via the soda fountains on deck. This saves you a bunch of money vs. a soda card.
- We like how gratuities are handled via ticket stubs and envelopes.
- Ian saw the value in the Disney Cruise Line and was looking to book once he got home for 2012.
- John doesn't mind cruising in January - 70 is better than 13.
- INTERCOT Best of Disney Dream... Ian says Castaway Cay. John liked his huge verandah and the dinner at Palo.

The Magic, Memories and You.
- Mel was pleasantly suprised - not at all what she thought it would be. Runs between parade and Wishes. Colors are incredible.
- Use Photopass - maybe you'll get on he castle.
- Ian loves the commercials as part of the ad campaign.
- INTERCOT's Best Of Disney Memories. John recalls sitting on Main Street USA alone watching the Electrical Parade. Carol remembers her first trip to Disney and her son was chosen to pull the sword from the stone. John also mentioned the "Son's of Liberty." Ian has two - the Contemporary game room and Eticket nite & no one in Liberty Square. Mel gets some alone time with Aladdin.
- Thanks to everyone for sticking with us and thanks to Jason and the Disney Cruise Line Public Relations department for inviting us to be onboard.
Sponsor Links:
The Official Ticket Center
Magical Journeys